Greece… the deep blue waters of the Aegean sea…
Everything started towards 1975 in Lavrion, outside Athens, when a 16 year old spearfisherman, and apprentice in a shipyard, Grigoris Minoyannis, decided to manufacture a perfect wooden speargun. After 15 years of trial and error, the result started to meet the original expectations, raising the interest of his friends, some of whom even placed orders.
The TEAK SEA was born, and its reputation started to extend beyond Lavrion.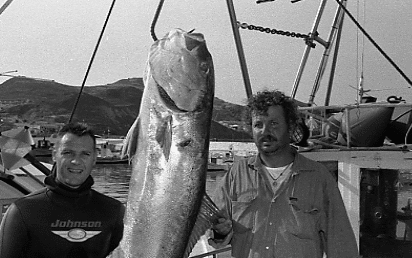 In 1995 Manolis Peristeris, three time spearfishing champion of Greece, after hearing of these spearguns, got in touch with Grigoris. He wanted a speargun that would allow him at last enough range to reach the large groupers, the distant snappers and huge amberjacks cruising in the Aegean Sea, currently unattainable with conventional equipment.
Grigoris got himself started. He succeeded so well that demand increased. After that, he kept on improving his spearguns, in collaboration with Manolis and the best Greek speafisherman.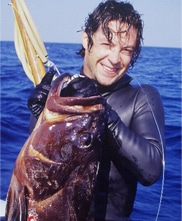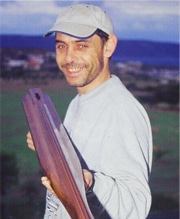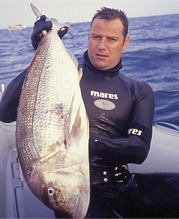 However, it is through meeting Angelo Germidis, passionate spearfisherman, prize-winning reporter for French leading free-diving magazine Apnea but also PhD in material science and experienced metallurgist, that helped Grigoris to make his dream come true; make a living from his passion. The company TEAK SEA was founded January 1st 2001, finally making available to the public the legendary spearguns and reels TEAK SEA.
Today, at its 10th anniversary, TEAK SEA has become a synonym of quality, performance and good taste, pleasing hundreds of spearfishingmen and women world wide.