TEAK SEA proposes for their reels a Dyneema line, a polyethylene line of very high tensile and abrasion resistance.
2 Diameters are available: 1,6 et 1,8 mm, of respective static strength 200 et 300 DaN.
The compacity of the fiber allows increasing at similar strength level the capacity of the reel with 50%, compared to normal nylon lines (see table previous page).
The stiffness of the line is ideal to avoid tangling and its abrasion resistance make it resist fighting fish in the corals or the rocks. Its silver colour matches well the stainless steel reel.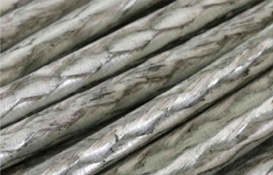 Orders and information
Get our lines at our distributors shop or contact us directly for advices, customisation or a direct order.